Djarum clove cigarettes are one of the most popular kretek brands in the United States. Its unique and aromatic scent is enticing cigarette lovers all over the world. But, before becoming the gigantic corporation we now know, Djarum has its ups and downs before it can begin its journey to the international sector.
To quench your curiosity, let's dive into the history of the famous Indonesian cigarette brand before surfing through the list of their exotic products!
The Rise of Djarum Clove Cigarettes
Djarum has been conquering Indonesia's clove cigarette markets along with other famous kretek brands, such as Gudang Garam and Sampoerna. The company has spread its wings internationally to other countries, like the United States and Europe regions.
Before it became the giant company we are familiar with now, Djarum started as a small cigarette company in the birthplace of clove cigarette, Kudus, Central Java.
The kretek business was started by Oei Wie Gwan in the 1950s after he bought NV Murup, a cigarette company on the brink of bankruptcy, and renamed it ''Djarum' which refers to the gramophone's needle.
Djarum company was led by Oei himself and all the blending and production were done manually. Oei even promoted, marketed, and hand-rolled the clove cigarettes himself with his other 10 workers.
Steadily, Djarum clove cigarettes began to capture the cigarette lovers' attention and grew into a bigger company. The business began to skyrocket to success in 1962 when it victoriously sold 329 million cigarettes in a year.
When Oei passed away in Semarang, Central Java, his children, Michael Bambang Hartono and Robert Budi Hartono, took his father's legacy and escalated the company internationally.
Unfortunately, in 1963, a fire wrecked Djarum's factory, forcing Oei's children to rebuild the business again. After a long struggle, Djarum managed to pull through and the clove cigarette brand began to take off in other countries in the 1970s when they incorporated machines to manufacture their cigarettes.
A Great Success Story
Djarum rose to popularity and became one of the most successful clove cigarette brands due to their consistent taste and quality. Some of their cigarettes are still rolled manually even now.
Besides its quality, innovations also help boost the brand to popularity. The company has a lot of great creations in the cigarette world, such as Superfine Clove mix kretek, low tar and nicotine clove cigarettes, vanilla and cherry scent kretek, and black as well as brown wrapping clove cigarettes.
List of Djarum Clove Cigarette Products
Djarum clove cigarette products are available in Indonesia and other countries. Although, some kretek products will not be available in certain regions. Here are some of Djarum clove cigarette products that you should try:
1. Djarum Black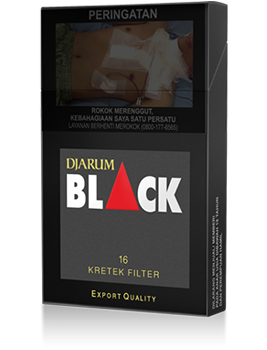 Djarum Black has been one of Djarum's trademark and famous clove cigarette products. The cigarette has a black and elegant design with a bold and spicy taste. The aromatic scent from the naturally grown tobacco and clove will entice you to smoke one!
There are various versions of Djarum Black, one of them is Djarum Black Mild.
2. Djarum Black Cappuccino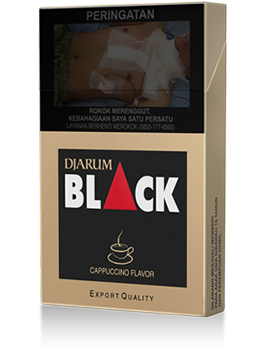 Another unique variant of Djarum Black is Djarum Black Cappuccino. The kretek has a hint of cappuccino flavor along with a bold clove and tobacco taste. The clove cigarette is filtered and can be enjoyed slowly.
3. Djarum Super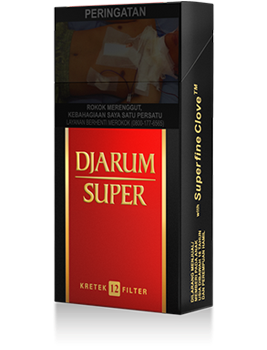 Just like its name, Djarum Super offers you a blend of high-quality Djarum's Superfine Clove with Madurese and Javanese tobacco. You can relish a fruity yet aromatic taste from the kretek.
If you want a stronger and bolder version of Djarum Super, you can try Djarum Super Mild and Djarum Super Mild Black Series.
4. Djarum L.A Ice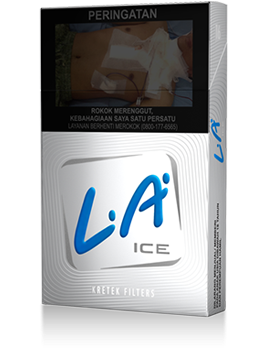 Djarum L.A Ice will give you a smooth yet icy taste that makes it so popular among youngsters. The unique and cooling clove cigarette is made with Djarum's Energice technology.
5. Djarum L.A Menthol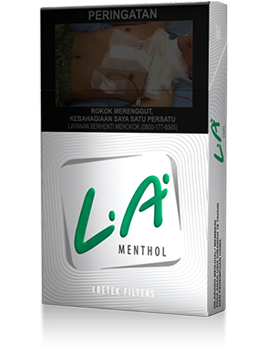 Besides Djarum L.A Ice, Djarum L.A Menthol can also give you a refreshing taste since it's made with a blend of tobacco, clove, and 100 percent natural menthol flavoring.
6. Djarum L.A Bold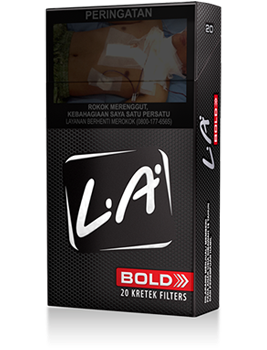 Want to experience a bold yet smooth taste of a clove cigarette? Try inhaling the filtered Djarum L.A Bold!
7. Djarum L.A Lights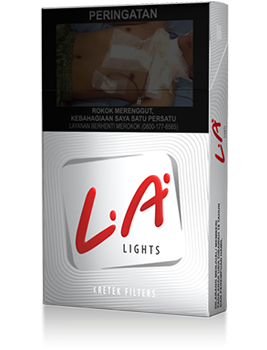 Looking for a spicy yet mild flavor of clove and tobacco? Then you should try the refreshing Djarum L.A Lights.
8. Djarum Coklat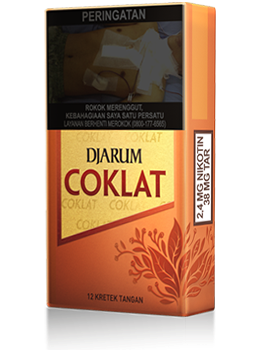 In need of a sophisticated clove cigarette? Djarum Coklat will surely satisfy your desire! The kretek is hand-rolled and unfiltered with a mixture of premium Srintil tobacco, ripe clove, and secret Kudus recipe.
You can taste a very fragrant and long-lasting taste of a superb quality clove cigarette from Djarum Coklat. If you want a filtered version, you can buy Djarum Coklat Filter, whereas if you want a heavier punch, try Djarum Coklat Extra.
9. Djarum 76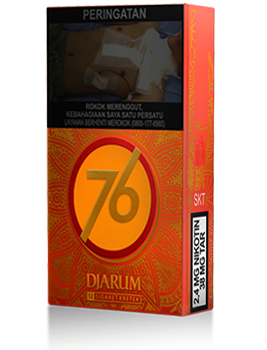 Similar to Djarum Coklat, Djarum 76 is also hand-rolled and unfiltered. The tobacco of this Djarum clove cigarette product is taken from Temanggung, Java.There are no additive and preserving agents included inside the kretek.
Therefore, you can fully inhale natural scent of tobacco. The product is popular in Bali, East Java, and Central Java
10. Djarum 76 Filter Gold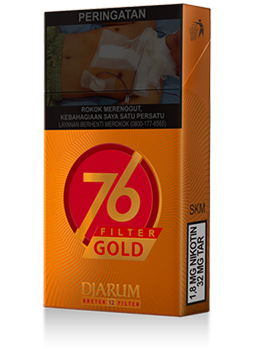 Instead of being hand-rolled, Djarum 76 Filter Gold is produced by machine and created from a blend of Srintil tobacco and mature tobacco.
Want to Buy Djarum Clove Cigarettes?
If you are interested in trying Djarum clove cigarette products, you are in luck! Djarum clove cigarette products are available online on Clove Cigarettes Online!
The clove cigarette online shop can offer you varieties of Djarum clove cigarettes. You don't have to worry about its authenticity since Clove Cigarette Online has been one of the trusted online kretek sellers that can provide you with local and international Djarum clove cigarette products.
Before purchasing kretek, don't forget to check if you can have and smoke a clove cigarette in your state. Simply surf through the Djarum cigarettes collection on Clove Cigarettes Online!